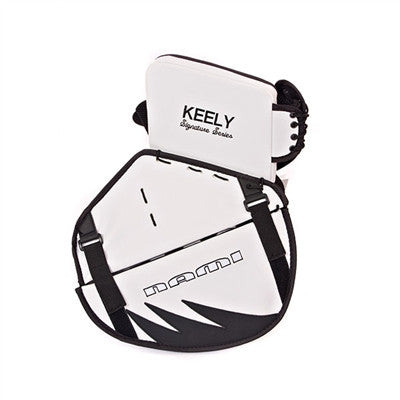 NAMI JUNIOR GOALIE RINGETTE TRAPPER
This Nami Keely Ringette Full Right Trapper is of the highest quality and craftsmanship on the market providing superior protection and comfort. When any ringette goalie is looking for new equipment, they all turn to Nami for a reason. Ringette goalies no longer have to settle for re-purposed or hockey gear, thanks to Keely Brown and Nami. Previously, you only had the option of using a hockey blocker, hockey trapper, or a regular player's glove: Nami's new Keely ringette trapper addresses the sport's unique requirements!
Both the junior and senior trappers are "full right", meaning you wear the trapper on your right hand. Max-Performance Sports & More in Vancouver is your place to buy your new Nami Keely Ringette Trapper today!
---
---
More from this collection